Australia Awards Awardees attend Livestock post-course workshop in Nairobi
The University of New England in partnership with International Livestock Research Institute (ILRI) hosted a one week post-course workshop at ILRI campus in Nairobi from 16 to 20 February 2015. The training workshop was delivered as part of the Australia Awards Africa Fellowships for African Agriculturalists in Livestock Production systems.
The workshop follows a five week training conducted in Australia. Thirty-eight Australia Awards recipients from 14 African countries attended the workshop. Sessions included a detailed analysis of a series of African Livestock case studies, connecting to key African knowledge sharing and development of action planning in an African context. Participants also had an opportunity to share experiences and build professional networks.
Deputy High Commissioner at the Australian High Commission, Nairobi, Ms Amanda Davis also attended. In her opening remarks, Ms Davis affirmed the Australian Government's commitment to Education and human development as a key pillar of the aid program. "We appreciate that a nation's future is built on the capacities of its institutions and people; and that a skilled workforce significantly improves prospects for economic growth, good governance and social cohesion".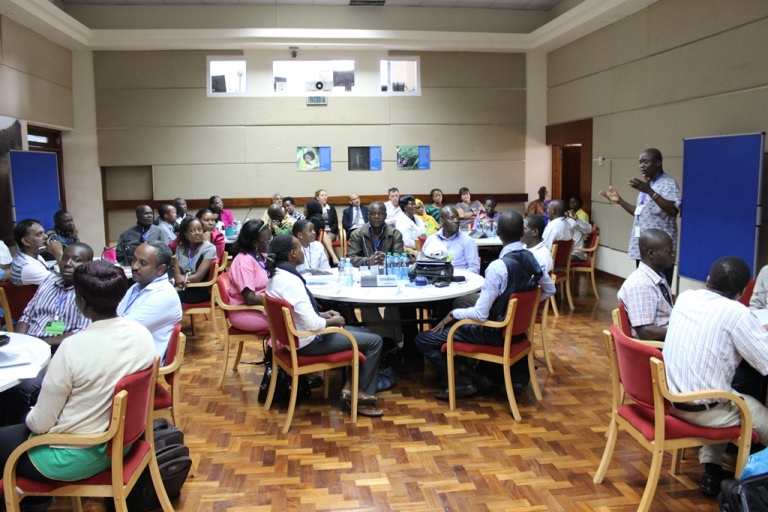 Dr Ed Rege- Institute for People, Innovation and Change in Organisations (standing) with workshop participants at International Livestock Research Institute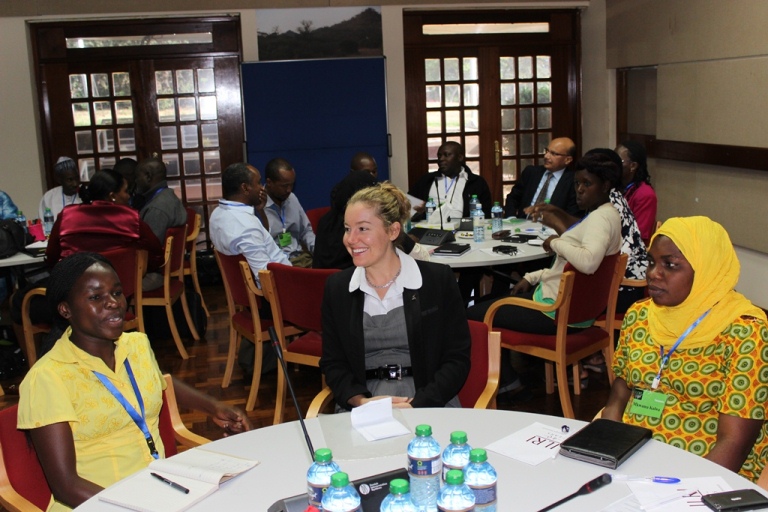 Amanda Davis- Deputy High Commissioner- AHC(center) with workshop participants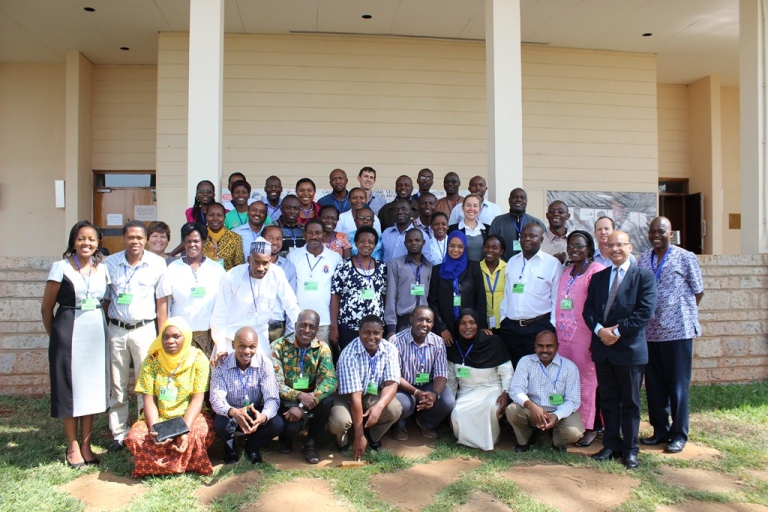 Group photo- workshop Participants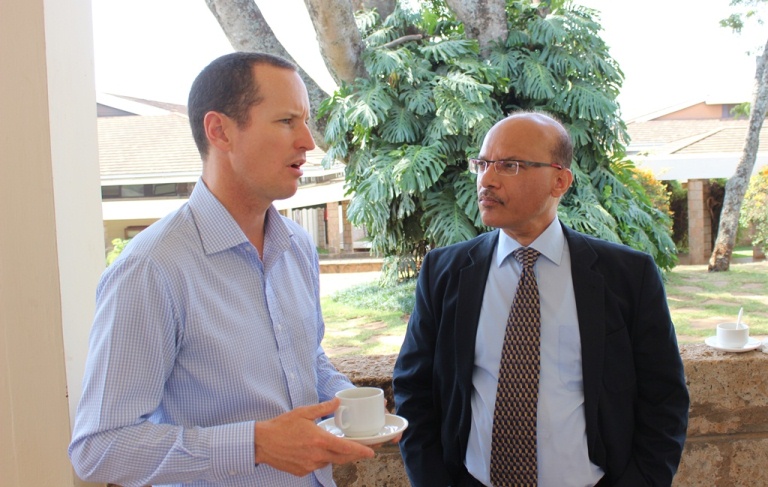 Dr Darryl Savage- University of New England (left) with Asif Khan- Senior Program Manager- Australian High Commission.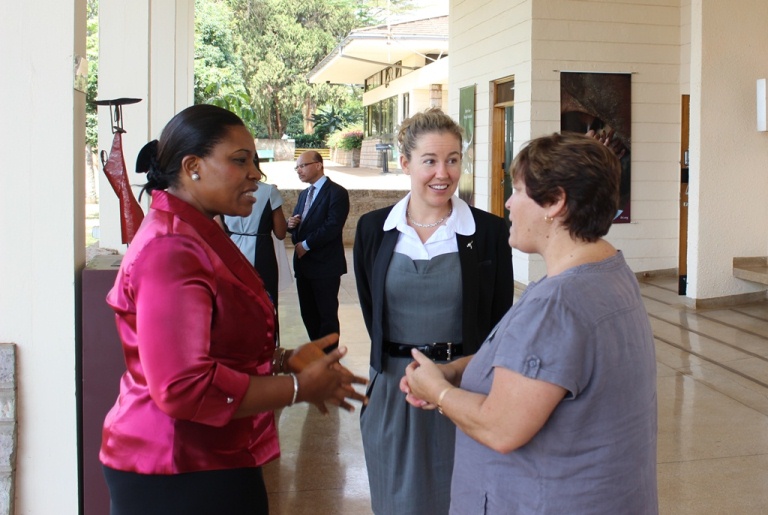 Amanda Davis- Deputy High Commissioner- AHC(centre); Fiona Pakoa- Team Leader- Australia Awards (right) and Laura Egbe Besong- Regional Chief of Service, Ministry of Livestock, Cameroon (left)