About us
Head of Mission - Mr Luke Williams
Mr Williams is a senior career officer with the Department of Foreign Affairs and Trade (DFAT) and was most recently the Chief Security Officer. He has previously served overseas as Ambassador to Portugal; as well as serving in Bangkok, Cape Town and Pretoria.
Mr Williams holds a Master of Arts (History) from Latrobe University; and a Bachelor of Arts (Honours) from Monash University.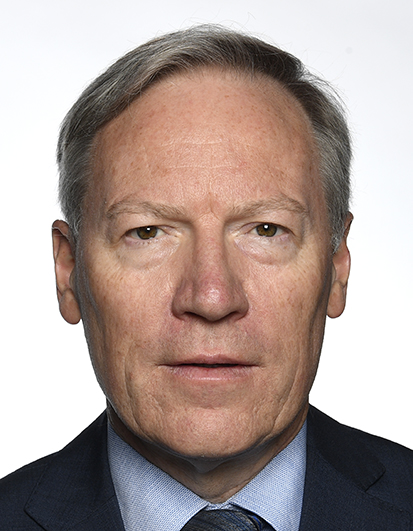 Countries of Accreditation
The Australian High Commission in Kenya is also accredited to Burundi, Rwanda, Somalia, Tanzania and Uganda, as well as the East African Community (EAC), the United Nations Environment Programme (UNEP), and the United Nations Human Settlements Programme (UN-Habitat). It is also a friend of the International Conference of the Great Lakes Region (ICGLR).
Australia has an Honorary-Consul in Uganda.
Contact us

Australian High Commission, Nairobi
Street address: Limuru Road, Rosslyn
Postal address: P.O. Box 3008 - 00621, Nairobi, Kenya
Email addresses:
Social media:
Telephone Numbers:
Switchboard: (+254-20) 4277 100
Immigration and Visa Enquiries: Please use the online form listed under email addresses
Fax Numbers:
Main High Commission: (+254-20) 4277 139
Department of Home Affairs: (+254-20) 4277 189
Working hours:
Chancery: 7.45am to 4.30pm Monday to Thursday and 7.45am to 12 noon on Friday
Visa, immigration and citizenship counter hours (by appointment only): 9 am to 11 am Monday to Friday
Except for public holidays (see below).

Please note the Reception and Consular & Passports section will be closed on 20 April 2022.
Australian Consulate, Uganda
Patrick Bitature
Honourary Consul
Australian Consulate in Uganda
Protea Hotel by Marriott Kampala Skyz
1 Water Lane, Kampala-Uganda
Postal Address: P. O. Box 9421, Kampala, Uganda
Phone: +256 312 515 865
Email: [email protected]
Working hours: Mondays to Thursday, 9.00 am to 12.30 p.m and 2.00 p.m to 4.30 p.m
Fridays 9.00am- 2.00 p.m
The High Commission Reception and Consular & Passports section will be closed on Wednesday 20 April 2022
Public Holidays
In 2022, the High Commission will be closed on:
Monday 3 January New Year's Day (In Lieu)
Friday 15 April Good Friday
Monday 18 April Easter Monday
Monday 2 May Labour Day (Kenya)
Wednesday 1 June Madaraka
Monday 11 July Eid al-Adha (In Lieu)
Thursday 22 September National Day of Mourning for Her Majesty, Queen Elizabeth II
Monday 3 October Labour Day (Australia)
Thursday 20 October Mashujaa Day
Monday 12 December Jamhuri Day
Monday 26 December Boxing Day
Tuesday 27 December Christmas Day (In Lieu)
Wednesday 28 December Additional DFAT Holiday
Thursday 29 December Additional DFAT Holiday
Friday 30 December Additional DFAT Holiday
Job vacancies and tenders