HIGH COMMISSIONER'S VISIT TO TANZANIA, 22-26 AUGUST 2014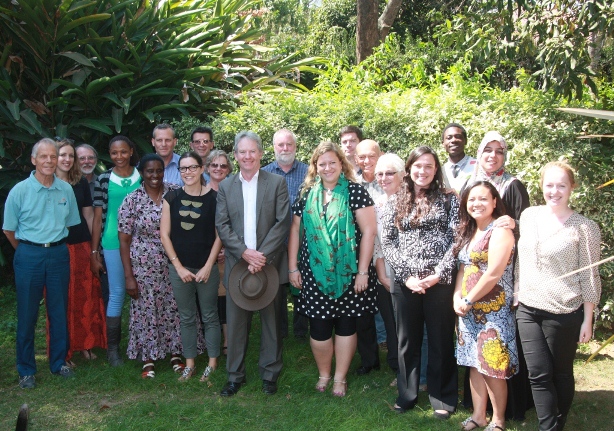 Australian High Commissioner H.E. Geoff Tooth and First Secretary, Civil Society & Scholarships, Ms Leisa Gibson (third from right) met with Australian volunteers and their host organisations in Arusha on Tuesday, 26 August.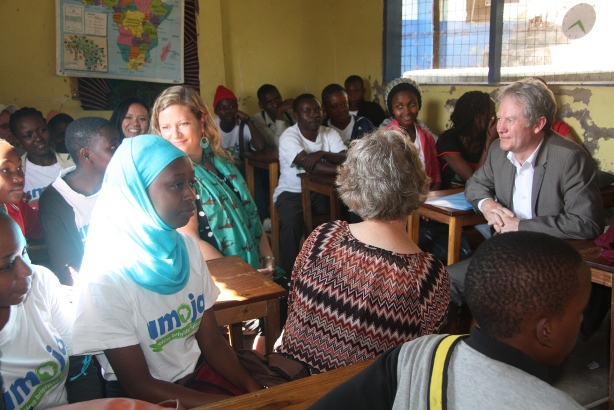 High Commissioner Geoff Tooth meets with the students of Umoja, a youth development and empowerment organisation in Arusha, Tanzania, along with Australian volunteer Jenny Clark (foreground). Jenny is working with Umoja to mentor local teachers and improve the program curriculum. Photo credit: Emma Judge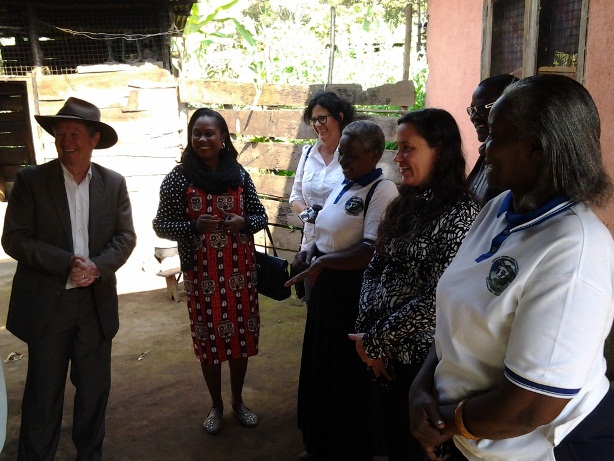 The High Commissioner also visited the Nronga biogas project, where an appreciative narration of biogas benefits by one of the beneficiary families for the project delighted the listeners.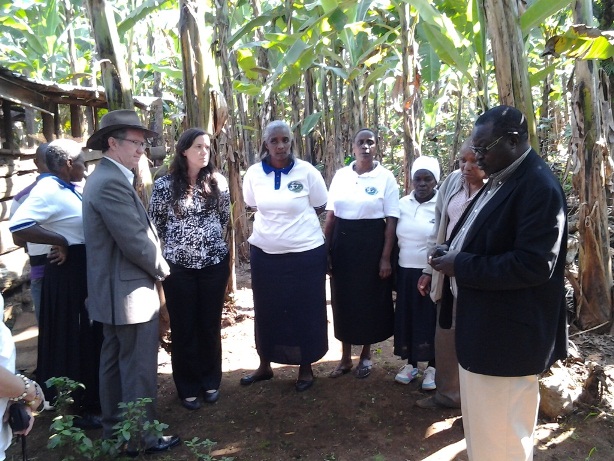 "Domestic biogas installation provides benefits in the fields of rural energy supply, agriculture, health, sanitation, gender and environment", said the Tanzania Dairy Board Program Coordinator Mr.Lehada C. Shila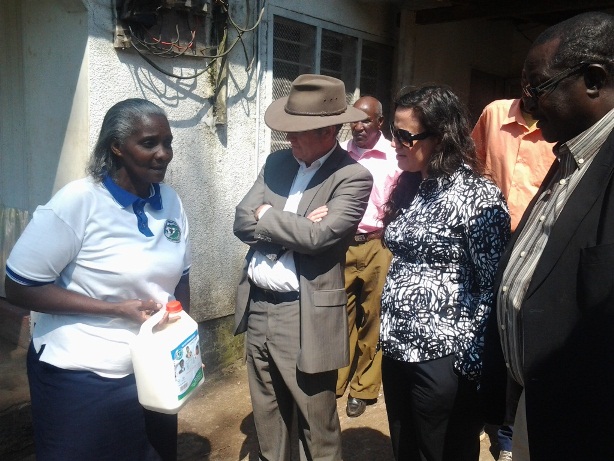 One of the benefits of the biogas project is increased milk production, hygiene and better feeding. Cultured milk packed in 5 litre gallons is now our main product of the 600 litres of milk collected for processing daily, said the cooperative manager Mrs. Helen Usiri.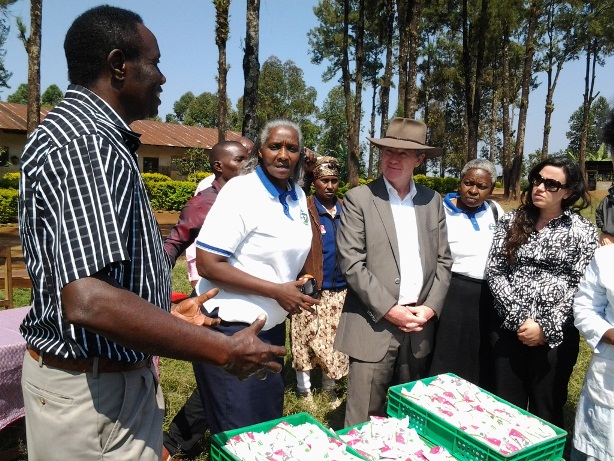 The High Commissioner's visit to the School Milk Feeding Program in which the cooperative members give milk from their cows to be processed and distributed to local schools as explained by the incountry Global Development Group projects manager, Dr. Edward Ulicky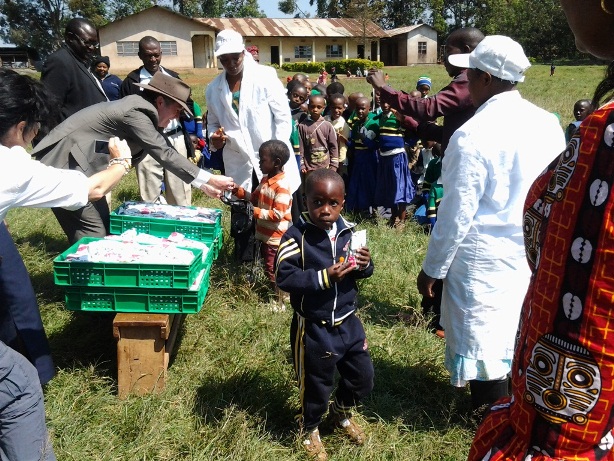 H.E. Geoff Tooth participating in the School Milk Feeding Program by handing out milk to a group of Nronga Primary School children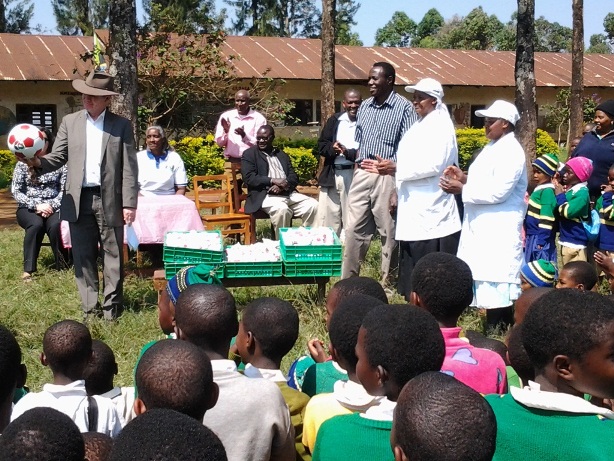 H.E. Geoff Tooth expressed his appreciation to the school milk feeding by presenting a football to Nronga Primary School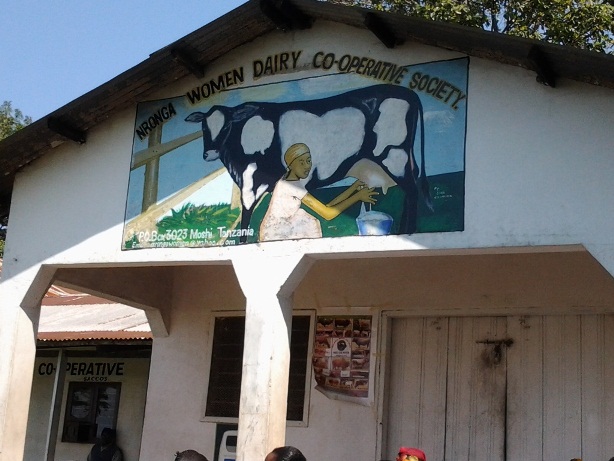 Nronga Women Dairy Cooperative Society is housed in this building with the cooperative logo.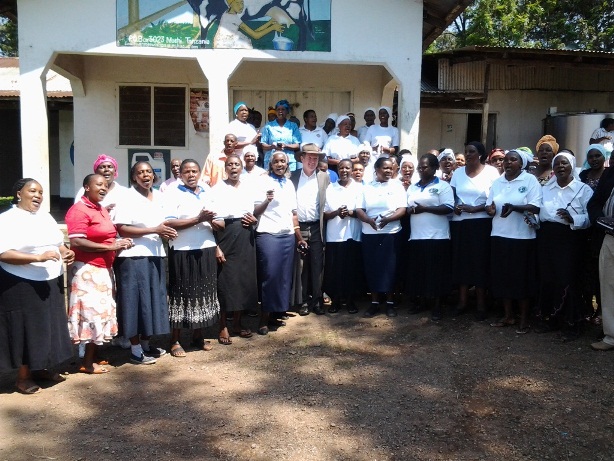 Members of the Nronga Women Dairy Cooperative Society together with the High Commissioner celebrate as 17 members of the cooperative enjoy biogas benefits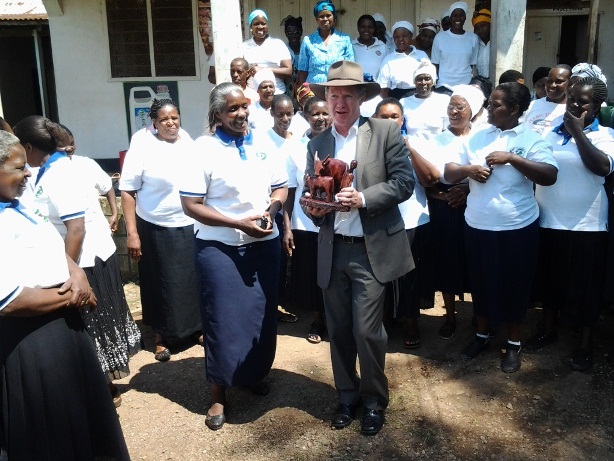 The High Commissioner received a souvenir in appreciation of his visit to the Nronga biogas project.