Launch of Peace and Milk: Scenes from Northern Somalia by Jim Lindsay and Fatima Jibrell
The photobook Peace and Milk was launched on 12 June 2012 at the Goethe Institute. Authored by Jim Lindsay and Fatima Jibrell, the book aims to showcase the diverse and fascinating landscape of northern Somalia as well as highlight the devastating effects of climate change on the livelihoods of local communities. The authors hope that the book will contribute to the current dialogue of the reconstruction of Somalia.
During the book launch, the Australian High Commissioner H.E. Geoffrey Tooth reiterated Australia's commitment to and support for Somalia through contributing to the humanitarian crisis late last year and ensuring that the momentum for rebuilding Somalia is kept going through active cooperation.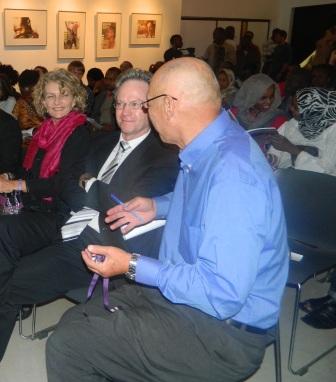 Australian High Commissioner H.E. Geoffrey Tooth, Ms Joanne Stirling and Jim Lindsay at the book launch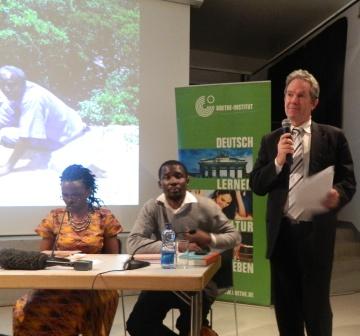 Australian High Commissioner H.E. Geoffrey Tooth gives a speech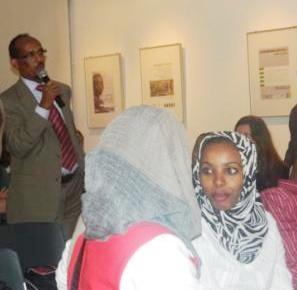 Wajir South MP Mahamud Sirat as a chief guest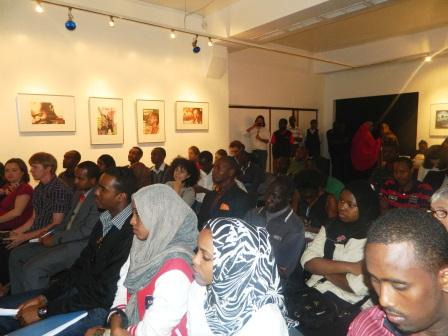 Part of the crowd that attended the book launch