Press release: 21 February 2023
Yesterday the Australian Government officially opened the new Australian High Commission in Nairobi, Kenya.
The opening of the new chancery by Australia's Assistant Minister for Foreign Affairs, The Hon Tim Watts MP, marks a significant milestone in Australia's relationship with Kenya.
While Australia's diplomatic presence in Kenya is not new, investment in this building demonstrates the importance Australia places on deepening its engagement with the Kenyan government and people.
It also serves as a base for Australia's relationships with Burundi, Rwanda, Somalia, Tanzania and Uganda - to which Australia is accredited.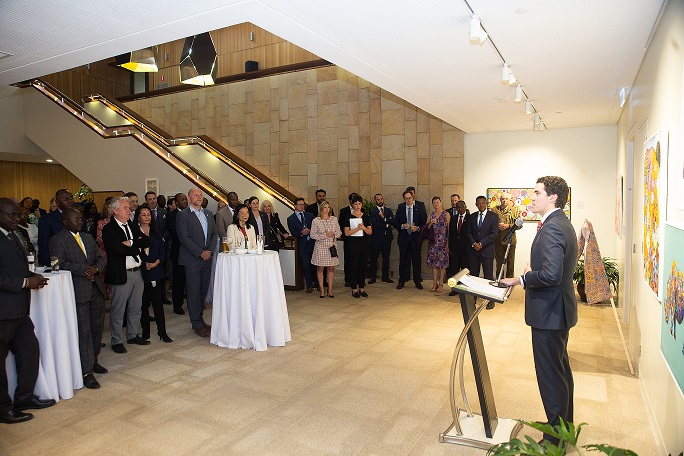 Quote attributable to Australia's Assistant Minister for Foreign Affairs, The Hon Tim Watts MP:
"I am honoured to be in Nairobi to officially open the Australian High Commission building."
"Australia's partnership with Kenya dates back nearly 60 years, and the opening of this new High Commission is a testament to our enduring relationship and close cooperation."
"The work of this High Commission will build on our cooperation with Kenya to respond to global challenges and deepen our combined efforts on economic, multilateral, environmental and security issues."
"I appreciate the support that the Government of Kenya has provided to enable Australia's continued presence in Nairobi."
Quote attributable to the Cabinet Secretary of Foreign and Diaspora Affairs, Dr Alfred Mutua:
"The opening of Australia's new diplomatic building is a strong message of its long-term engagement with Kenya and the region. Kenya cherishes this milestone made today. It marks a great moment in a history of excellent diplomatic relations with Australia."
"We should seize this opportunity to continue working together, especially now more than ever as the world arena is facing daunting challenges like climate change and conflicts, among other global challenges."
"The new Australian High Commission building is a symbol of renewed commitment to continue strengthening our friendship, mutual trust and enhance implementation of development cooperation between our two nations for the mutual benefit of our countries and people."