The Australian Government has appointed Ms Anna Rabin as its new Honorary Consul for Tanzania.
Ms Rabin is an Australian citizen, born and raised in Melbourne who first visited Tanzania in 2006 and moved there permanently in 2016.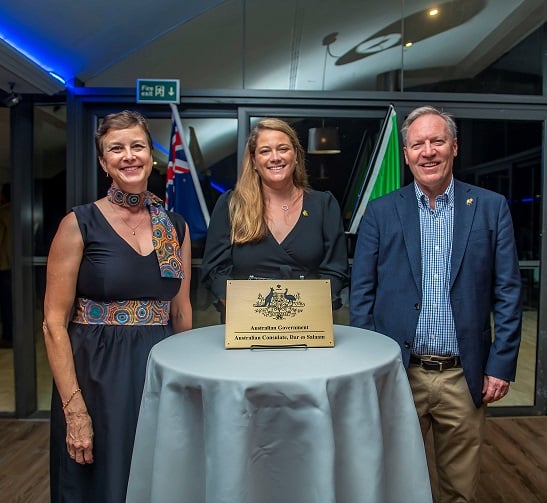 She is the founder and Managing Director of Above Ground Advisory, a boutique consultancy helping companies work within Tanzania's extractives sector. With a background in political risk advisory and strategy consulting, Ms Rabin has advised companies on matters including country entrance, exit and monitoring strategies, and engagement with government, the public sector and multilaterals.
Ms Rabin has a Master's Degree in African Politics from the School of Oriental and African Studies in London and a Bachelor's Degree in Political Science and International Studies from the University of Melbourne. She is proficient in Kiswahili.
The Honorary Consul will provide passport and consular services for Australian citizens in Tanzania (including Zanzibar).
Contact details for the new Australian Consulate in Dar es Salaam are as follows:
Level 3, Address Building
Plot 1403/01, Bains Singh Avenue, Msasani Peninsula
Dar es Salaam, Tanzania
+255 (0)753 301 837