HIGH COMMISSIONER H.E. GEOFF TOOTH'S VISIT TO WORLD VISION IN RWANDA, 9 APRIL 2014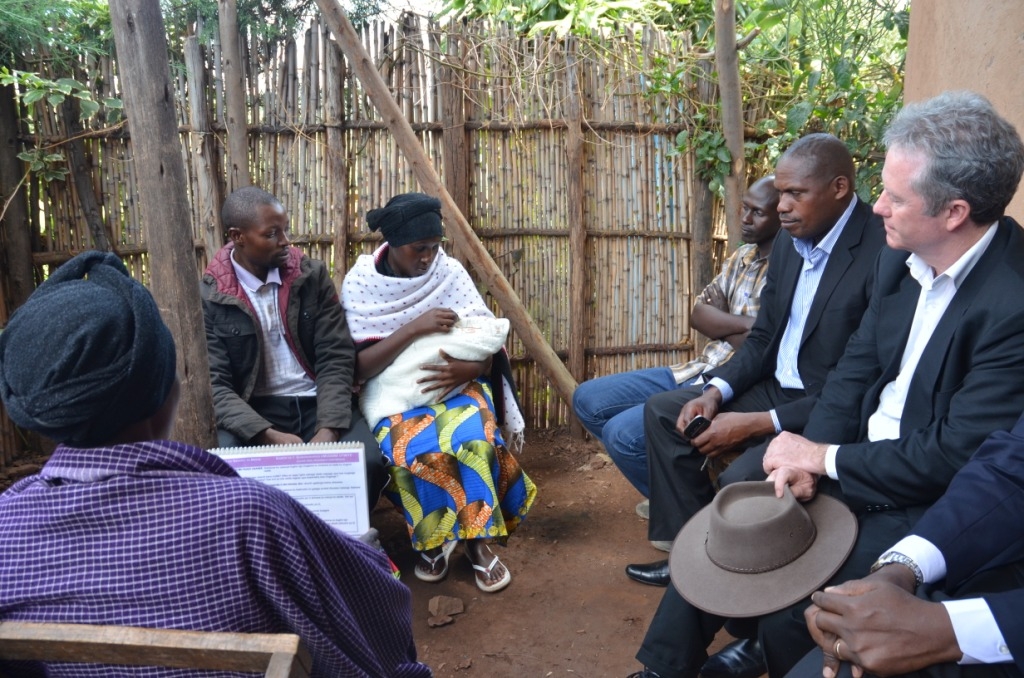 On 9 April 2014, the Australian High Commissioner to Rwanda H.E. Geoff Tooth (second from right) visited the Maternal, Newborn and Child Health Project in Rwanda. On the High Commissioner's left sits the National Director of World Vision Rwanda and on his right, the Gicumbi Vice Mayor in charge of Economic Affairs and the Rotary Sector's Executive Secretary. With them is a couple from Marembo village having a newborn of three days and a community health volunteer delivering Timed and Targeted Counseling (TTC) messages regarding newborn care. TTC messages were focusing on exclusive breastfeeding, immunization and other information.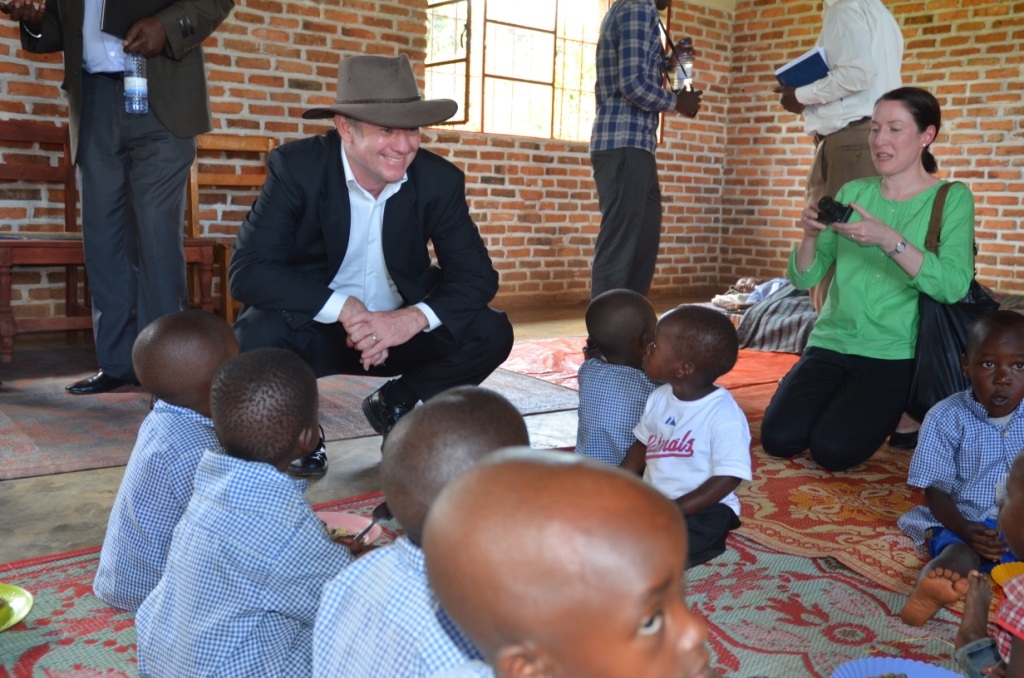 The Australian High Commissioner visited a Village based Child Nutritional Center (VCNC) in Rugarama Village in Kigabiro Cell of Gicumbi District in Rwanda. Children under 5 years not enrolled in school are gathered in a place where a daily and balanced food is prepared by trained mothers. This is an innovation which prevents malnutrition because the children take a balanced diet since the foodstuffs come from different homes. Child protection and child abuse prevention for all children are also cared for until their mothers come bringing them home. Here, the High Commissioner interacts with the children during their lunch time.