Mining Business and Investment Conference, 27-28 September 2012
The Mining Business and Investment Conference was held on 27 and 28 September 2012 at the Laico Regency Hotel in Nairobi, Kenya. The conference provided the opportunity to discuss the mining investment opportunities and new mining policies across the East African region.
The conference brought together key mining companies, investors, traders, and representatives for state and development authorities from the Eastern African region to share ideas, experience and knowledge in the field. The summit comprised of an International Conference on the East African mining industry and a Trade Exhibition, offering an excellent opportunity to meet with industry and peers and build new business contacts. The Australian High Commission hosted a Gala dinner for the event on 27 September where the High Commissioner gave a speech.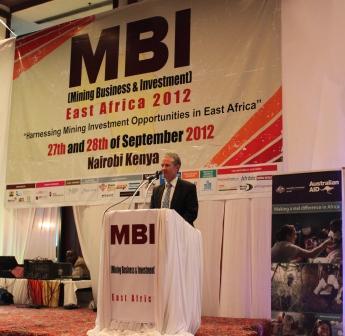 Australian High Commissioner H.E. Geoff Tooth makes a speech at the gala dinner of the Mining Business and Investment Conference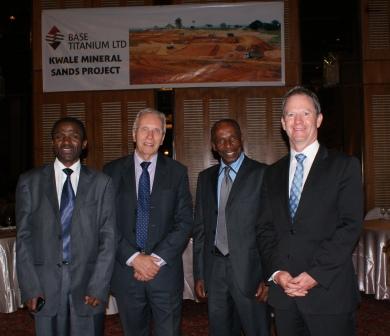 H.E. Geoff Tooth with the Kenya Commissioner of Mines, Mr Moses Masibo (extreme left)